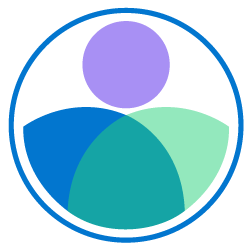 Tivic Health Joins Our Governance Community
We are pleased to welcome Tivic Health to our Global Governance Community.


Advancing bioletric medicine, Tivic Health understands the need for solid corporate governance.

We are delighted to support them.

Upcoming Events
MARK YOUR CALENDAR for October 18th!

Register for two programs in our Hot Topics Series


CEOs, Boards and Advisors: How to Build a Winning Company
October 18, 2018 Noon – 5pm
If you are a CEO of an early stage company, an investor who aspires to offer expertise as an advisor or board director, or a mentor who wishes to consider governance roles, this workshop is for you!
You are invited to attend this vital program designed to help new CEOs of early stage companies with the best governance and advisory support for success.

Schedule


Date: Oct 18, 2018
Time: Noon- 5pm
Main Schedule:
Noon – 1:00 Registration and Lunch
1:00 - 5:00 Program
5:00 - 6:00 Cocktails and Networking
Location: DLA Piper Offices 2000 University Ave Palo Alto, CA
Enrollment: Register Online at www.boardwise.biz
HOT TOPICS EVENING SESSION


What Does Harvey Weinstein Have To Do With Board Members?

In this era of heightened awareness around sexual harassment in the workplace, does the board have any responsibility to ensure corporate leaders protect employees, vendors, and contractors?


Make no mistake – whether you are in a private or public company -- women are talking. Women who have been asked for favors to make a deal, been treated inappropriately or subjected to "locker room talk" at work will damage your company's brand and will litigate, holding not only the leadership team but the board accountable.


The total costs paid by companies in fighting or settling sexual harassment cases are difficult to calculate, partly because companies often prefer to settle out of court with the alleged victims signing non-disclosure agreements. Yet, the cost is greater than lawsuits and settlements.


Board Directors recognize that they have responsibility to assess and address corporate climate because toxic work environments, where sexual harassment is business as usual impacts the value investors seek and causes the consternation of activists. Yet, how can directors address it? Too often, attention to this doesn't become clear until after "bad things" happen.Join us to learn and discuss this important hot topic. You will learn:

What are the early warning signs that a culture is toxic to women or other minorities and includes acceptance of sexual harassment

How to ensure your sexual harassment policies are more than compliance measures

What culture shifts are need in the board room to address sexual harassment

Director accountability for; disclosure, investigation, remediation, and reflection

What proactive measures should be implemented to prevent future misconduct
This is an interactive format, so please bring your experiences and questions and join in on the hearty discussion!


Presenter
Marilyn Nagel is a Boardwise strategic partner focusessed on corporate strategies for diversity and inclusion as well as women's development. Marilyn has an unusual background that includes more than 30 years of experience in the corporate world as a C-Suite executive, entrepreneur and executive coach. In addition to being Chief Learning Officer of SAMI, a game based training company Marilyn's consulting firm Ready-Aim-Aspire is widely recognized in the field of diversity and inclusion as well as women's leadership development and networking.
Prior to starting Ready-Aim Aspire, Marilyn served as CEO of Watermark leading strategic initiatives designed to help women in the Bay Area enhance their personal and professional impact. Before joining Watermark, Marilyn was Chief Diversity Officer at Cisco. She was recognized as a thought leader in creating inclusive environments, and a co-chair of the Conference Board Global Diversity Group as well as senior advisor to the Center for Talent and Innovation.
She serves on the Board of Directors of Ceres Community Project, and has served on the Board of Directors of Watermark, Professional Business Women of California, the National Action Council for Minorities in Engineering, Inc. (NACME), UPWARD, and Family and Children Services. Marilyn also currently serves on the Advisory Board of The Everest Project, YOL, and Jewish Values Investment Funds as well as the Advisory Council of Courageous Leadership.
Marilyn is the recipient of the Women of Influence Award, the Women Leading the Way TWIN Award, Women Worth Watching award from the Diversity Journal, Black Enterprise Top Executives in Diversity, and Diversity Officer Leadership Award.
In addition to her current work with numerous startups, Marilyn also consults with fortune 500 global companies on developing and implementing diversity strategies. She is an internationally recognized speaker and workshop facilitator on topics such as Building Intentional Connections, Building a Culture of Inclusion, Inclusive Leadership, Executive Presence, Creating Influence, as well as Women's Leadership and Board Access. She is a blogger for the Huffington Post and frequently contributes to numerous publications. http://www.huffingtonpost.com/marilyn-nagel/
Boardwise.biz offers its HOT TOPICS IN GOVERNANCE series to ensure directors and professionals interested in governance stay current on key issues in corporate governance. All professionals are welcome.


October 18th
5:150 – 6:15: Registration, Networking and Beverages
6:15 – 8:15: Workshop
8:15 – 8:30: Q&A and Upcoming Events
Location: DLA Piper Offices 2000 University Ave Palo Alto, CA

REGISTER online at Boardwise.biz
General Attendance Fee: $30
Members of Global Governance Community Discount Rate: $25
( USE $5 discount code: WORK5!)
Board Access Program Members: FREE
Registrater early to ensure a seat!